Like father like sons.... racing runs in the family blood. Below is Steve Sirgany (driver) assisted by brother Ricky and Autovolante's Eddie Fontana. The picture was taken at Dover Raceway in Jamaica.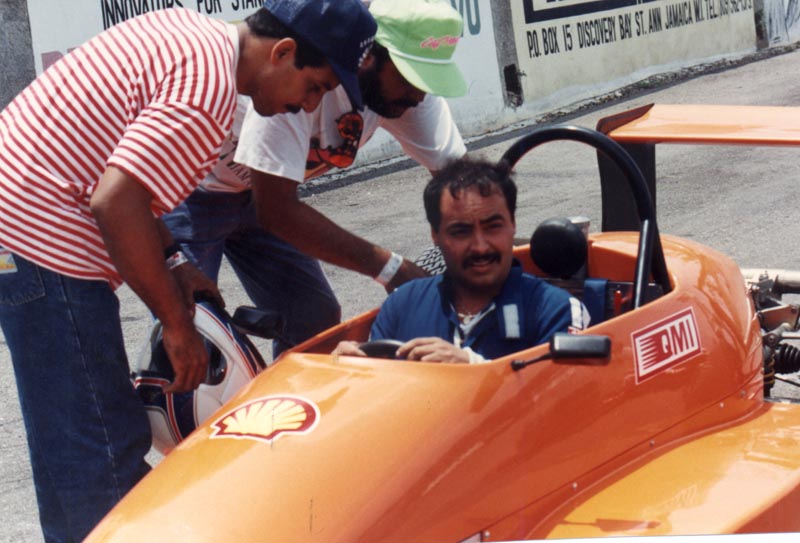 Above and below, Steve Sirgany racing the white Avenger. Above, starting from pole and driving to victory.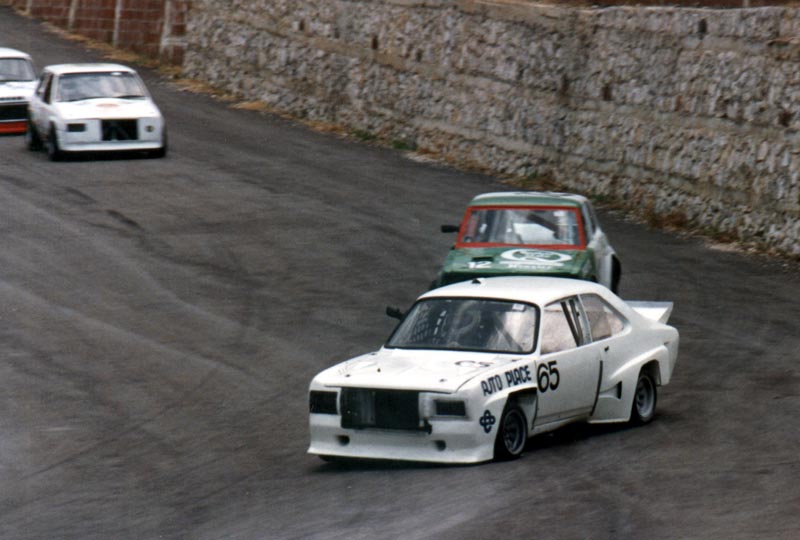 Below, Steve Sirgany's trophies. This kid can really drive.