In 1993 we decided to enter a GTP Light car with an Alfa engine in the IMSA racing series. It was a modified Phoenix car fitted with a V6 Alfa Romeo engine. This was a very ambitious endeavour as the car had to be built and the engine developed while Autovolante had to carry on with the routine service for customer cars. The first race of the season was in Miami. The car, shown in the picture above, was knocked out of the race at the first corner during the first lap. We then raced at Sebring and Mid-Ohio. Keep scrolling and after the pictures of the Miami race you will find the article by Michael Hemsley originally published in the Alfa Owner in June 1993.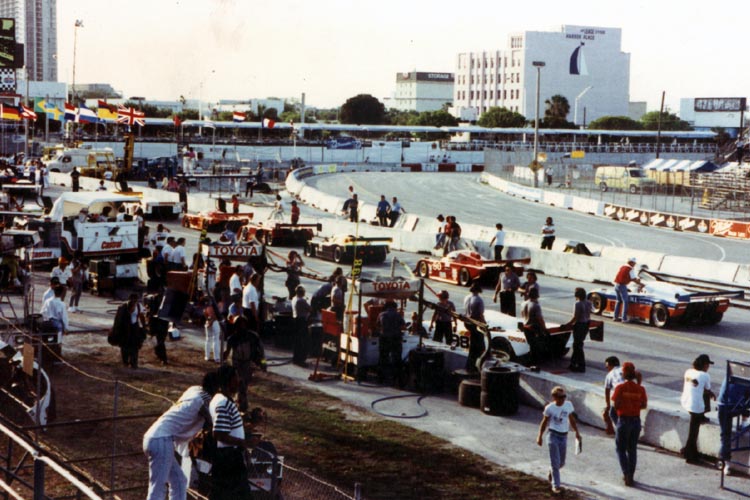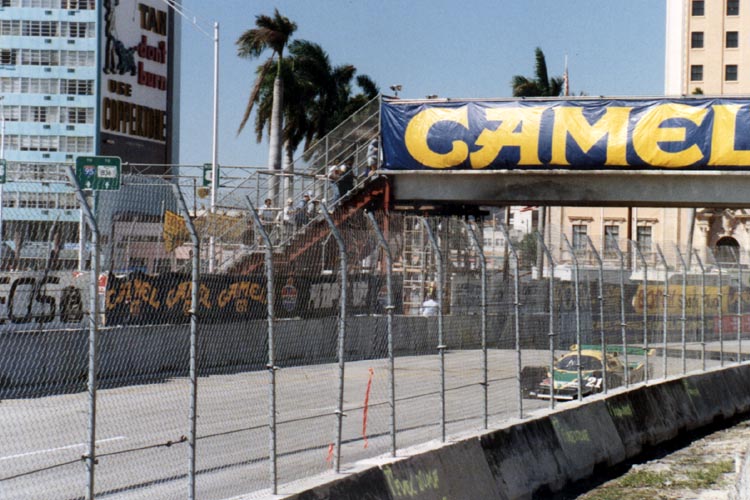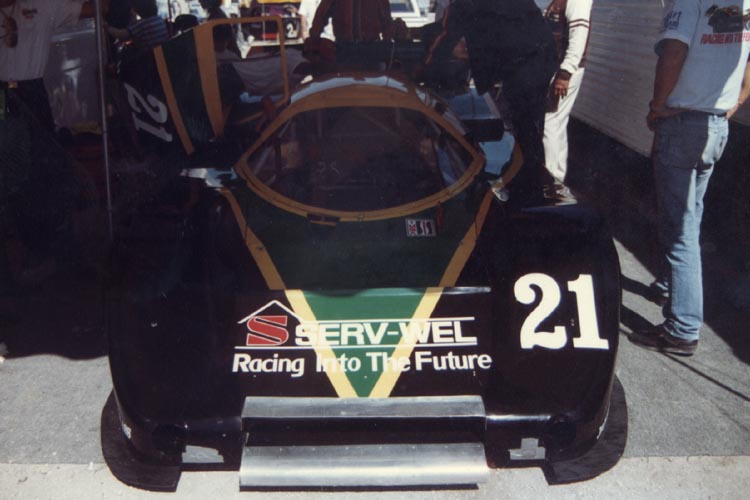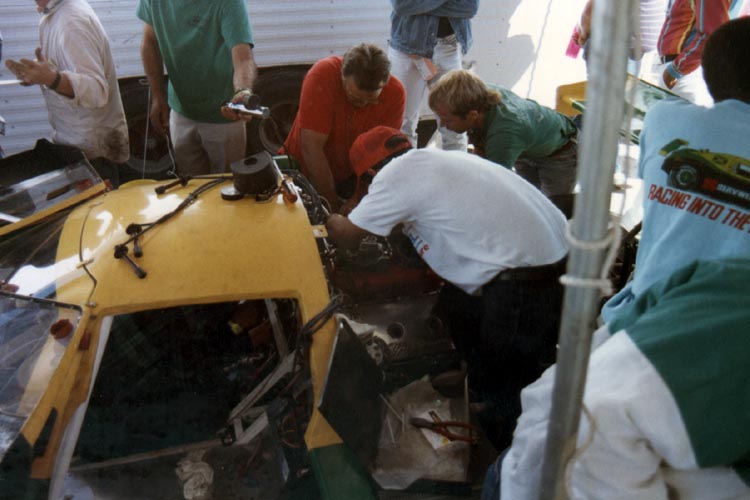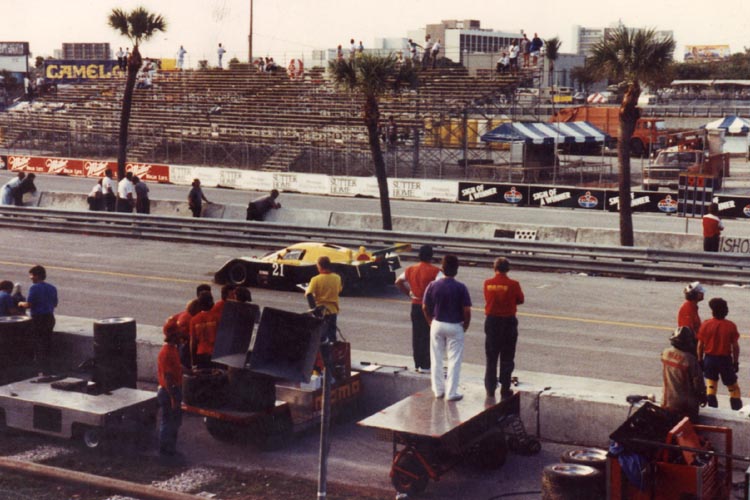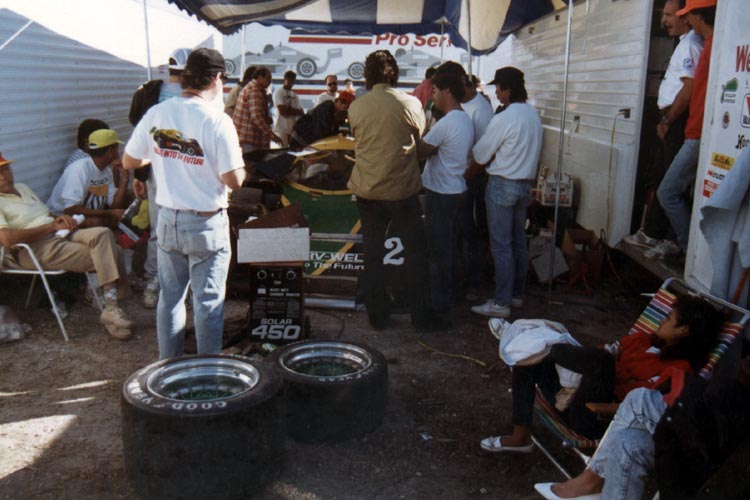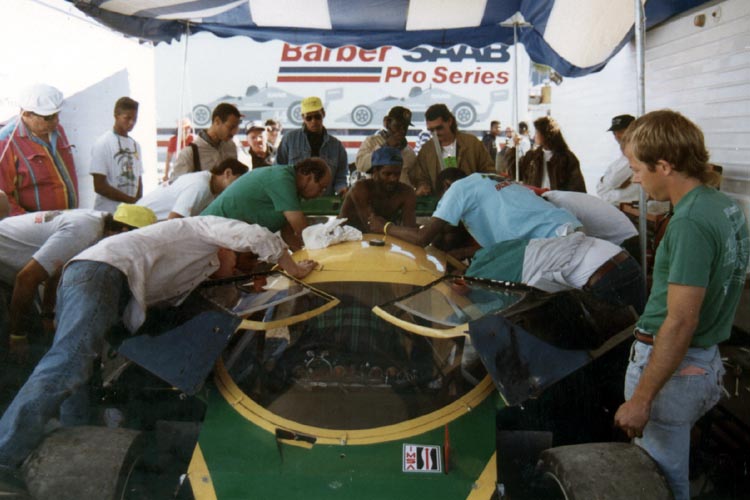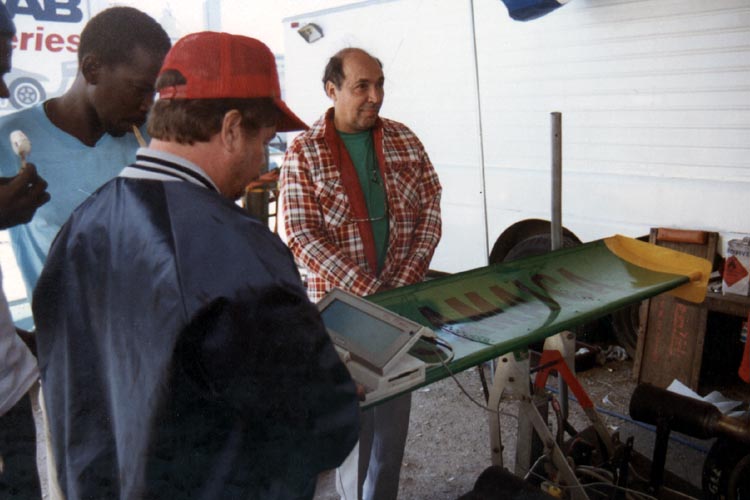 How am I going to win this race?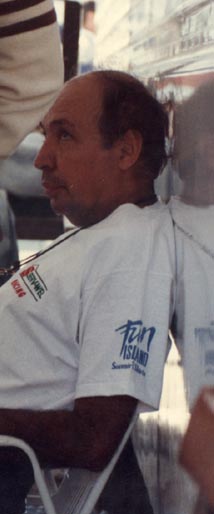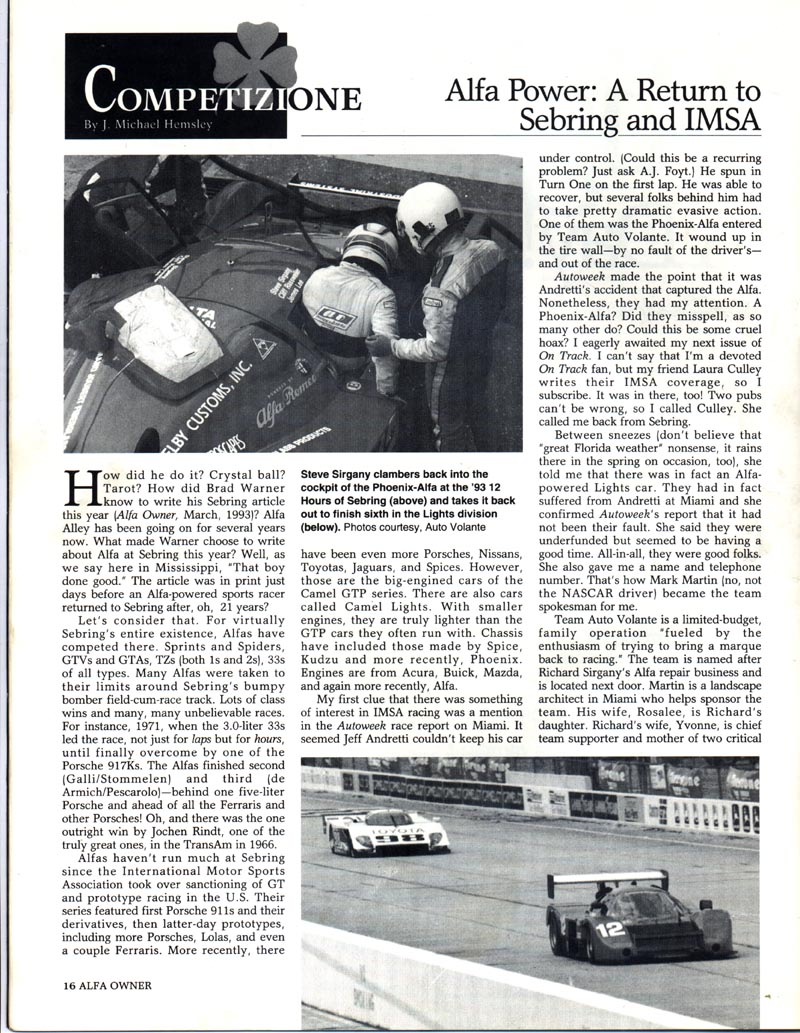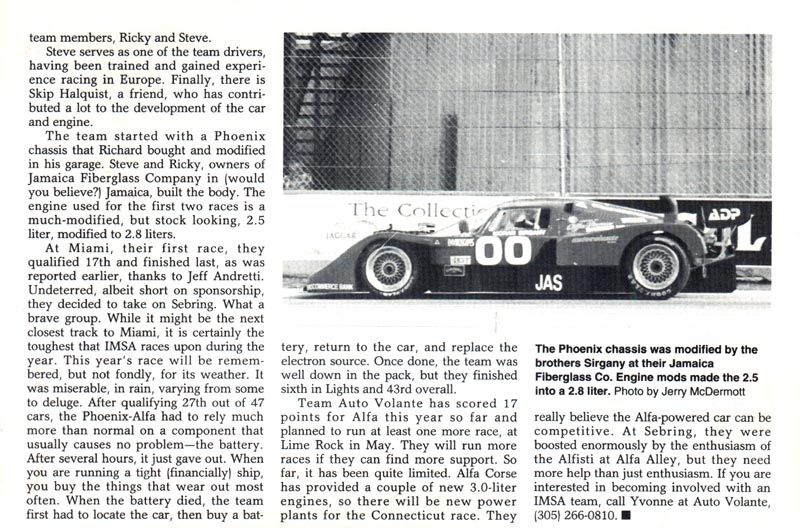 In 1994 IMSA changed the formula to open cockpit WSC (World Sport Cars) cars. A new car was designed around a new Phoenix chassis powered again by an Alfa Romeo V6 engine. Together with my two sons, Ricky and Steve, we designed the body. Our wind tunnel consisted of a big fan and plenty of cigarettes and smoke bombs. We built the model in Miami in three sections and shipped those to Jamaica Fibreglass Products in Kingston, Jamaica (
www.jafibre.com
), where Ricky and Steve made molds and constructed several front, center, and rear body panels. The car was assembled in Miami and the finished in yellow as shown in the pictures below. The car was tested at Sebring and Moroso by Steve Deeks. He was #1 instructor at John Watson's driving school at Silverstone. Carlos Moran and Steve Sirgany also drove the car at Sebring. The car was entered for the 12 Hour race at Sebring but we had to withdraw it because of electronic problems. We had no budget to continue in the series and therefore the car was never raced.
Below are pictures of the car and articles from the Alfa Owner and Autoweek that talked about our racing efforts.
Currently the car is in dry storage and is in need of a DG300 Hewland gearbox. The car is in very good condition. Once the gearbox is installed the car can be easily made ready for historic racing. This may be a great opportunity for amateur racers. If interested please contact me at
avracing@aol.com
or at 305-266-0810.