The picture below shows the stock head and block from a 2.0 liter twin-spark Alfa Romeo engine from the Alfa MIlano and 164 models. Also pictured are connecting rods and pistons for this engine manufactured by our Argentinian supplier SAENZ PERFORMANCE.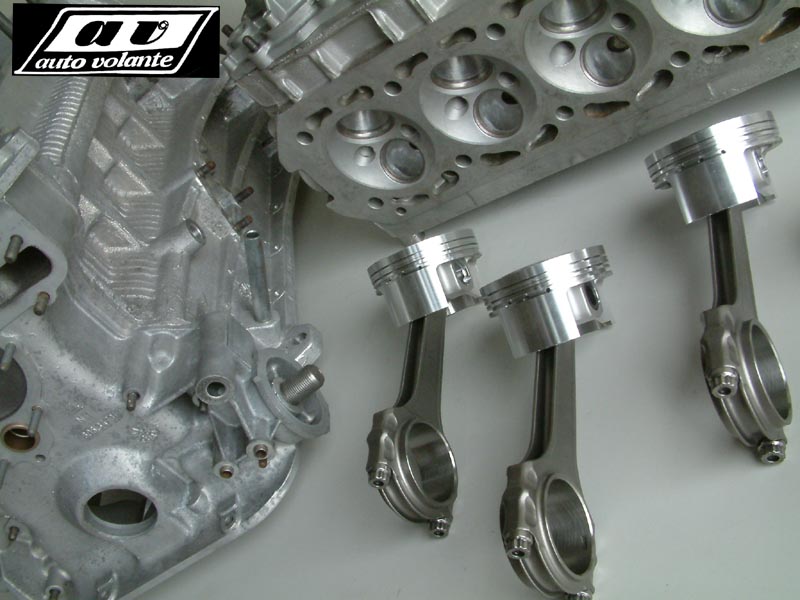 The picture below shows the crankshaft of the twinspark engine as supplied by KOTWICA ENGINEERING. The crankshaft is machined to increase stroke and is balanced. Finally the crankshaft is highly polished. The modified crakshaft and pistons will increase the size of the engine to 2.1 liter for increased performance. Importantly, these pieces are stronger but lighter than stock, which results in reduced reciprocating masses and improved performance.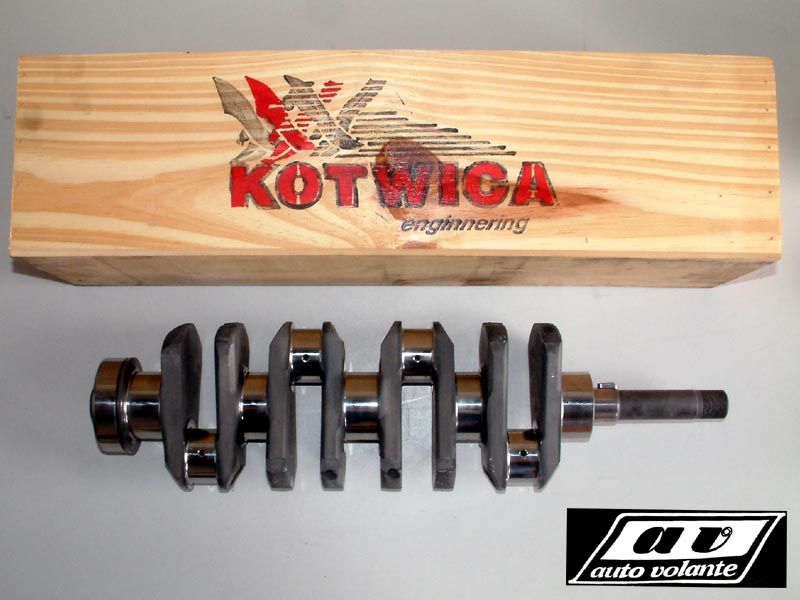 Below is the Alfa Romeo twinspark engine performance kit including the crankshaft, rods and pistons. It also comes with the correct main and conrod bearings and piston rings. The modification results in a 10.75:1 compression compared to the stock 10:1.
The pictures below show close-ups of the beautiful connecting rods, pistons and pin.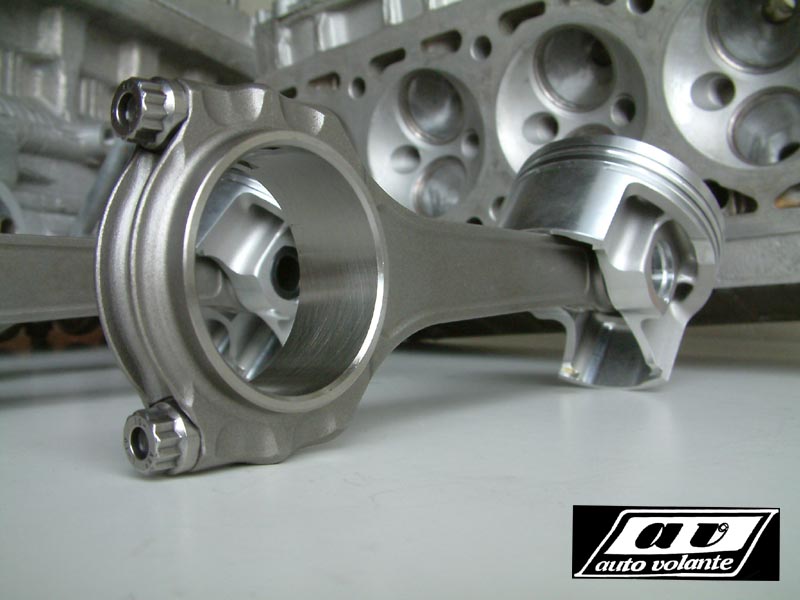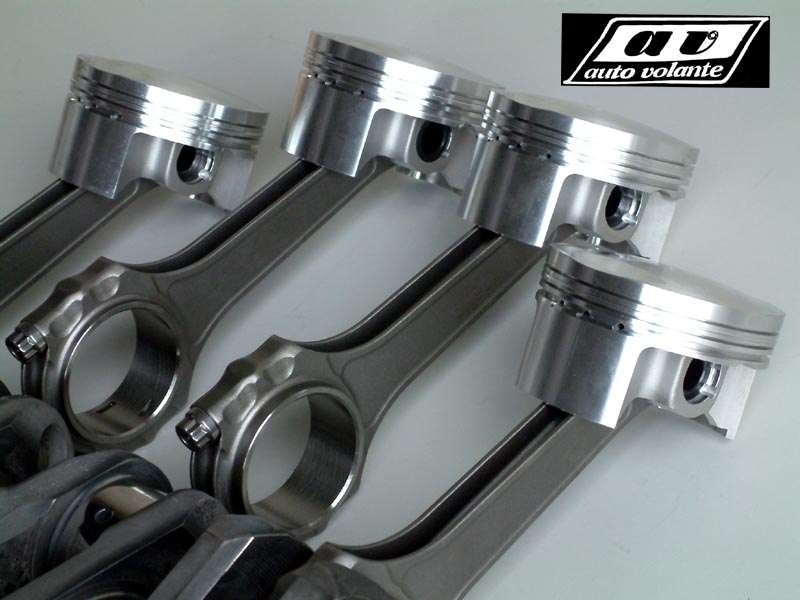 The picture below shows the SAENZ PERFORMANCE (top) and stock connecting rod (bottom).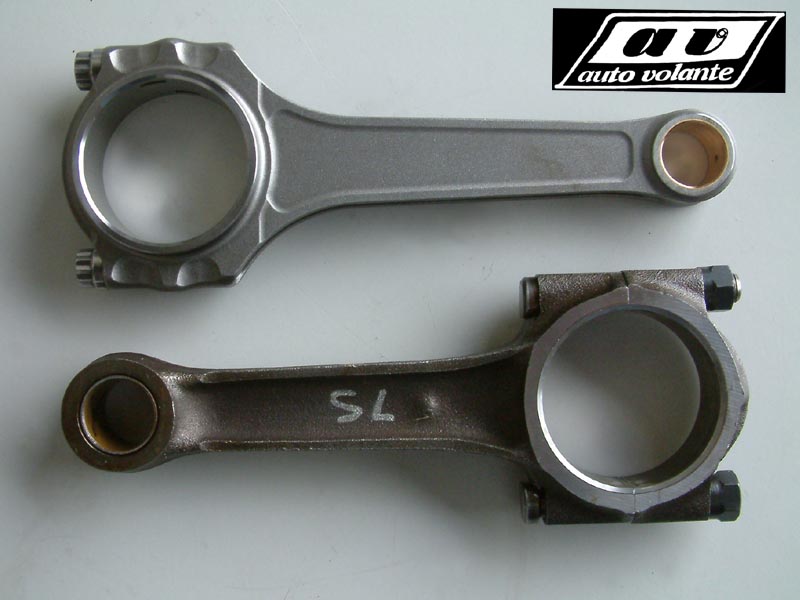 The pictures below show the IAPEL pistons in detail. The fine quality of these forged pistons can be appreciated.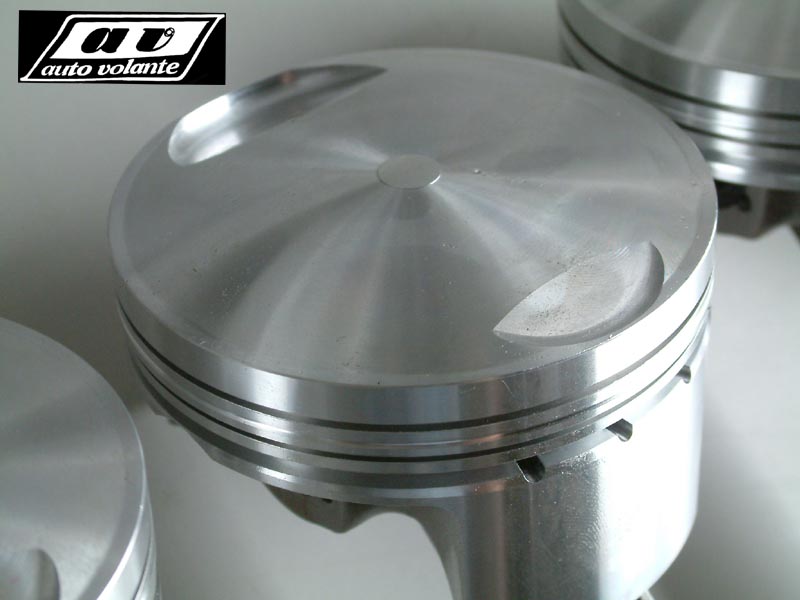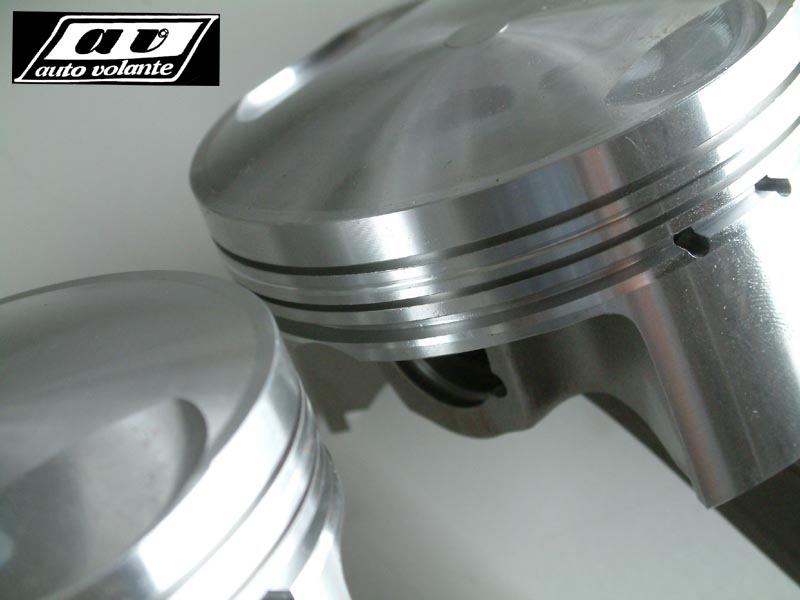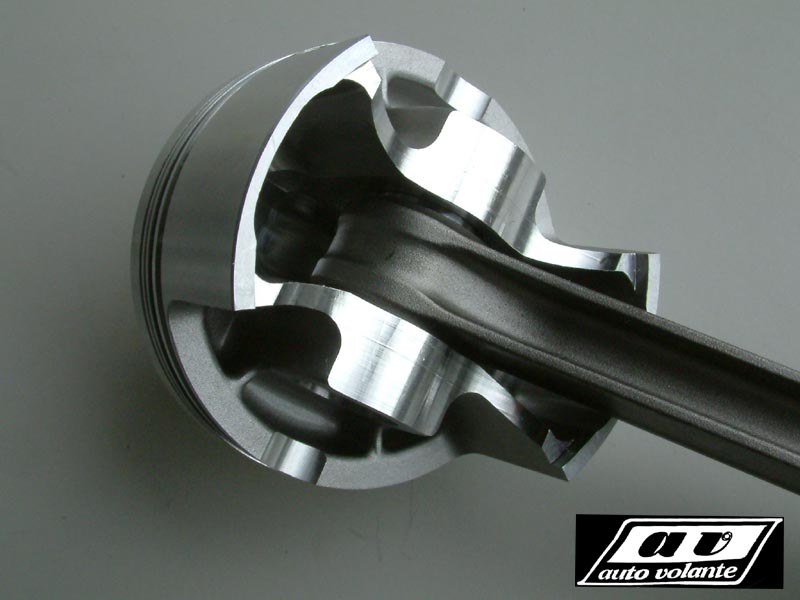 The stock piston (left) compared to the IAPEL lightweight forged piston (right).