Back in the mid-90s Alfa Romeo was trying to freshen up the GTV6's look. Bobby McGee, an Alfa Dealer, was instrumental in getting us a contract for the design of special body panels. We designed, with some input from John Picot, a set of panels that went into production for a limited series of 150 units. These were marketed only in America as the GTV6 Maratona. Pictures of some Maratona as well as a reproduction of the original brochure are shown in this page.
IF YOU ARE A MARATONA OWNER AND NEED BODY WORK WE CAN HELP, AS WE HAVE THE ORIGINAL MOLDS.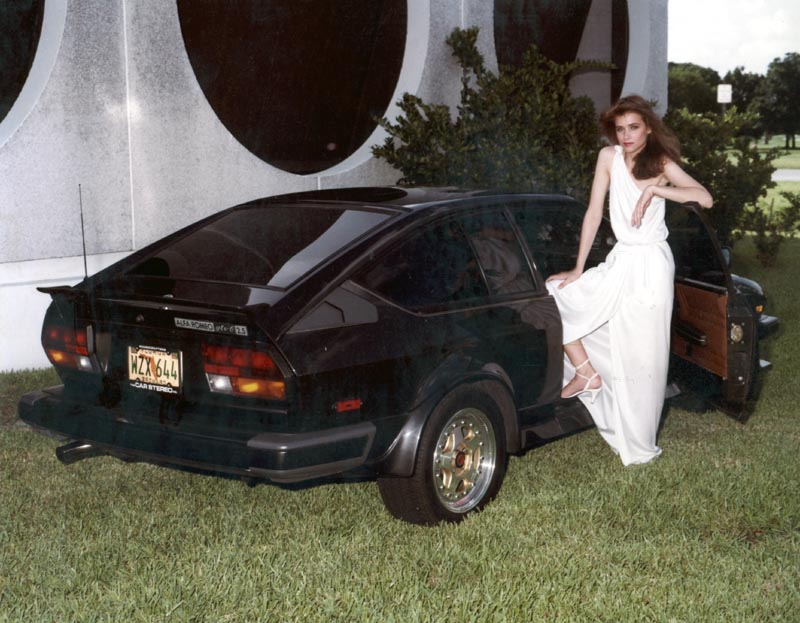 Above and below, the Maratona of John Picot.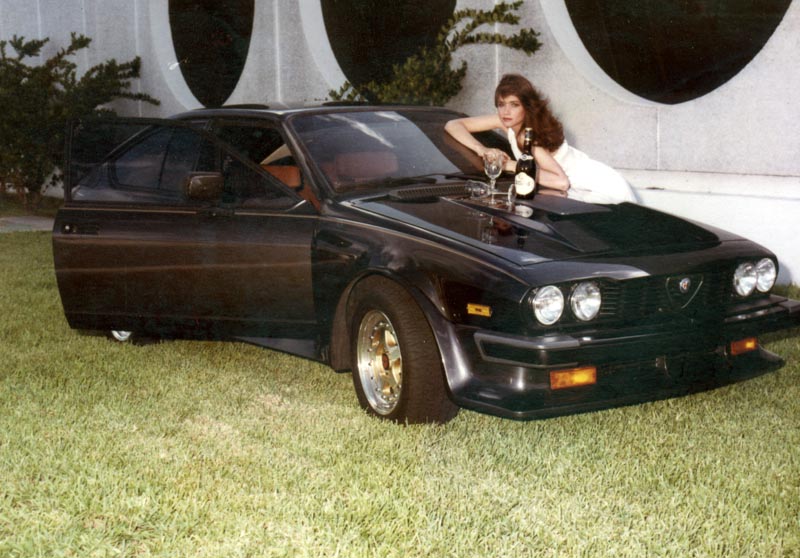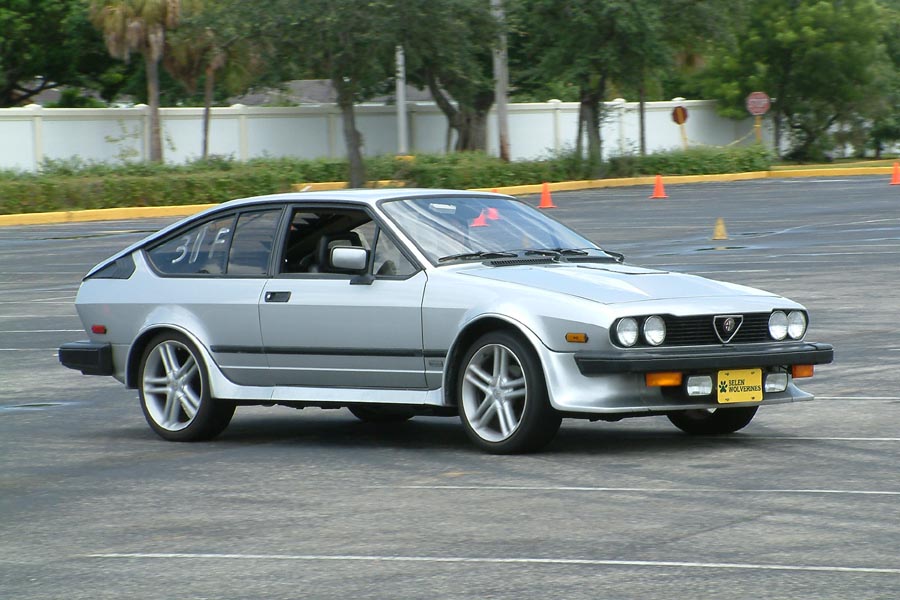 Above, the Maratona of Joe Garcia being autocrossed at the AROC National Convention in July 2003. Below is a composite of the original Maratona brochure.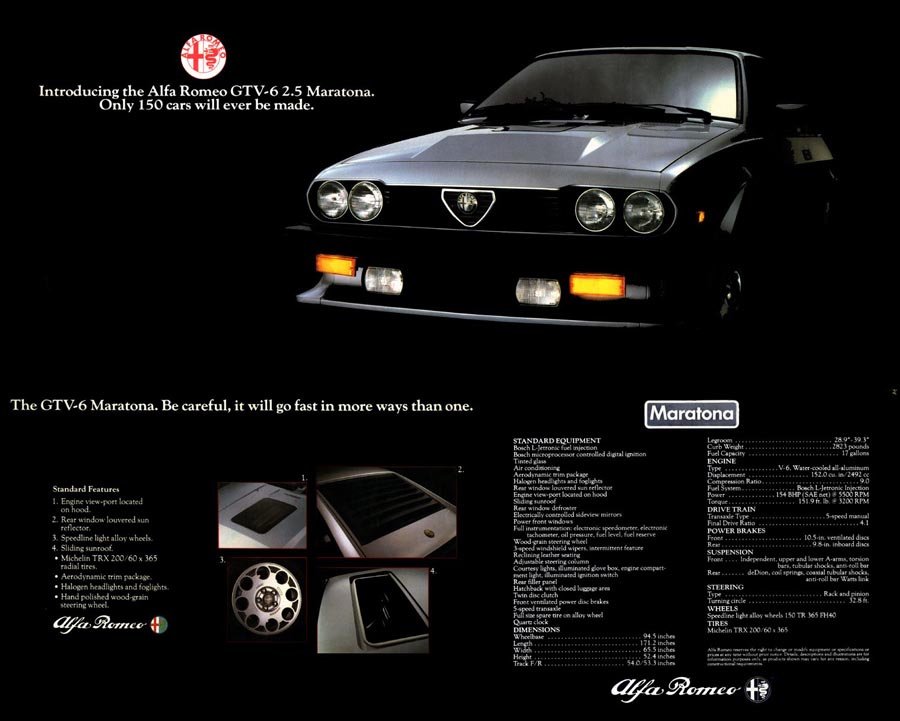 Below, several shots of Joe Garcia's Maratona.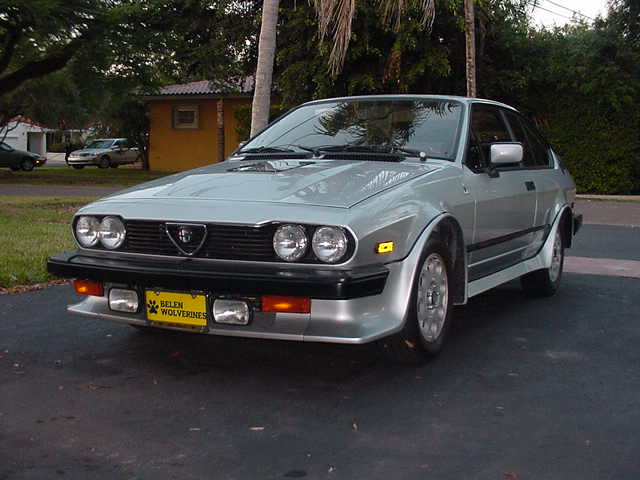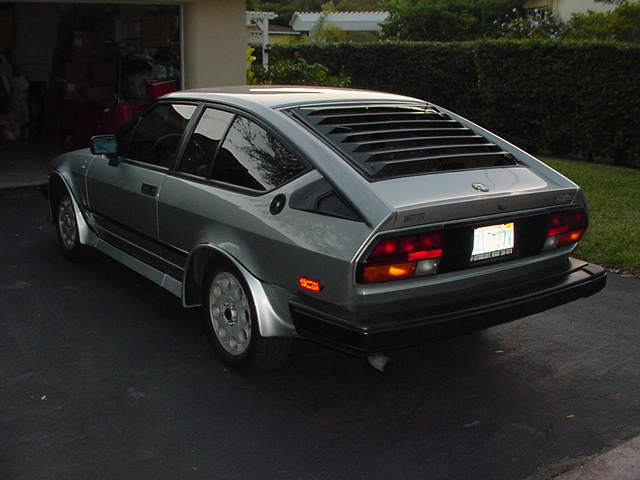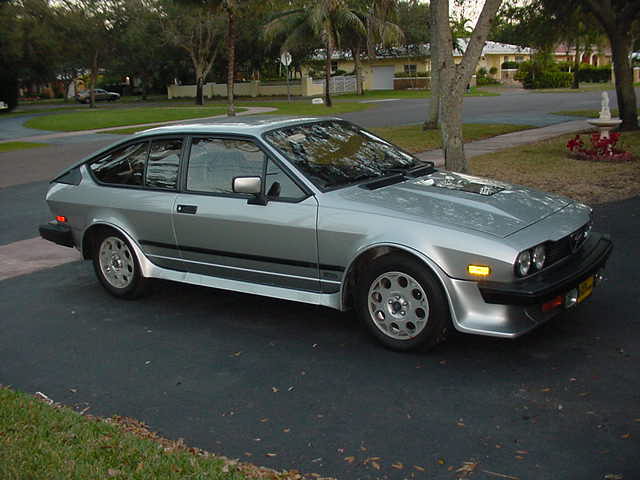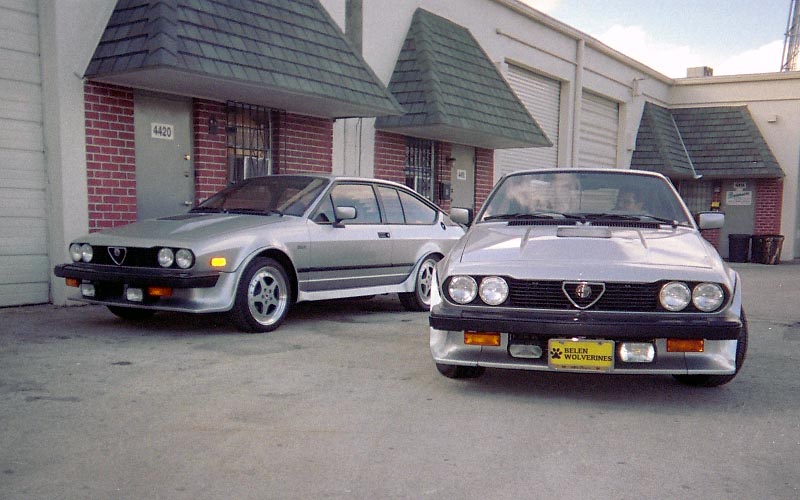 Two Maratona together... a rare sight!